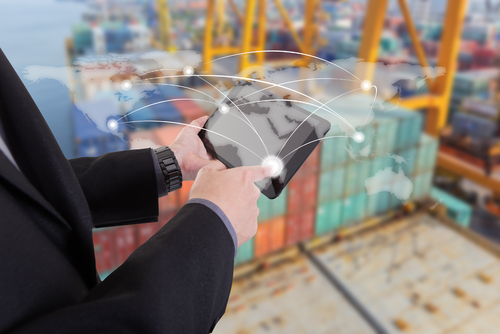 Since 1970, L.D. Tonsager & Sons, Inc. has been providing trustworthy freight forwarding and export services out of the greater Portland, OR metropolitan region. We serve the Columbia-Snake River Customs District, and are proud of our ability to provide each of our clients with high-quality, dependable services.
We have capabilities to handle both air and ocean freight forwarding in Portland, OR. We provide each and every one of our clients with comprehensive exporting and freight forwarding services. From paperwork to travel procurement, you can rely on the knowledgeable professionals at L.D. Tonsager & Sons to rapidly and effectively move your freight.
Export Services
L.D. Tonsager & Sons provides full-service export and freight forwarding to all of our clients. Regardless of your needs, we can assist you with a wide range of relevant export services, including:
Document preparation

We will prepare and file the Shipper's Export Declaration, prepare all relevant export documentation and more. As the premier providers of freight forwarding in Portland, OR, we can assist you with all of your paperwork-based needs. We understand the complexities of shipping goods overseas.

Banking and insurance

Our teams will prepare letters of credit and sight drafts, procure marine insurance for ocean and air freight forwarding and perform any number of necessary banking and insurance services necessary to move your freight out of the Pacific Northwest.

Transportation services

We'll handle everything from container stuffing and shrink-wrapping, to warehousing, to ground transportation, to air or oceanic transit. When you work with us, all of your export transportation needs are deftly handled by industry professionals.
Export Your Products
We're proud to assist our clients with exporting their products. Contact one of our friendly representatives today at 503-907-0670 to learn more about the services we can provide you as you move your freight out of the United States.